WINNIPEG, Canada – SpeedPro Winnipeg North, one of the recognized leaders in the Canadian wide format digital printing industry, is delighted to announce the launch of a new e-commerce site designed to complement its existing online presence. The new site is primarily aimed at customers who know exactly what they are looking for or are looking for inspiration and ideas for their promotional or marketing strategy. The new e-commerce site can be found at https://www.speedprocanada.com/winnipeg-imaging-north/home/.
The website was professionally built from scratch. It features logical and simple navigation, a clean and modern interface, and perhaps most importantly, has been designed to be mobile friendly. A mobile-friendly website changes dynamically based on the type of device the visitor is using. This is even more crucial for an e-commerce website that offers thousands of different products and must have an easy-to-follow navigation structure, regardless of the platform used.
"SpeedPro Winnipeg North is constantly trying to innovate within our industry, an industry that in itself is extremely fast-paced and ever-changing," said Kevin Burns. "We have an almost endless supply of products, concepts and ideas for our customers to choose from, and so we came to the conclusion that it would be beneficial for us and our customers if we developed a commerce website. dedicated electronics. We wanted to make sure the site was quick and easy to navigate as we understand that our customers are busy people, so this was one of the key factors in the design process. We are confident that the site will be a popular addition to our business and will help us continue the impressive growth we have enjoyed in recent years."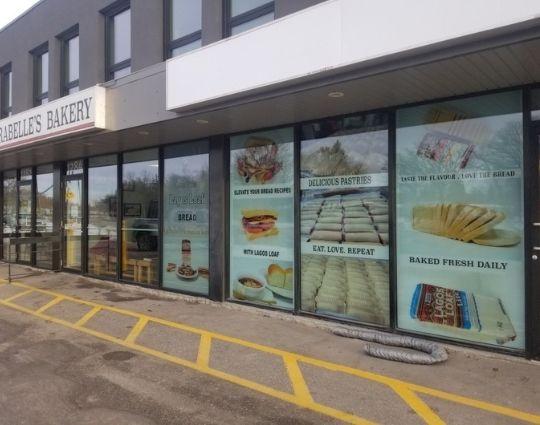 SpeedPro Imaging is a Canadian national company, owned and operated by Canadians. SpeedPro Imaging London, Ontario has been awarded "Franchise of the Year" for the past four years. The company's goal is to help its clients build their brand and connect with their customers. SpeedPro is the leader in large format printing with stunning resolution (up to 1440 dpi). Their innovations in custom profile writing and color correction/matching techniques are second to none. Their technicians continually refine their systems to produce stunning color and clarity, producing excellent results and performance. With over 12 years of industry experience, an uncompromising commitment to research and development, and an appreciation for cutting edge technology, SpeedPro delivers top quality digitally printed products on time and on budget. For more information about the company and the various services it offers, visit its website at https://www.speedprocanada.com/winnipeg-imaging-north/home/.
https://www.speedprocanada.com/tier-1-corporate/news-events-franchises/leading-canadian-large-format-digital-printing-company-speedpro-winnipeg-north-announces-the-launch-of- a-new-e-commerce-website/2022/03/01/canadian-leader-in-large-format-digital-printing-speedpro-winnipeg-north-announces-the-launch- a-new-e-commerce-website
https://posts.gle/rfWcgp
Media Contact

Company Name
Speedpro Imaging Winnipeg North
Contact Name
Kevin Burns
Call
1-204-774-6818
Address
301C Weston Street
Town
Winnipeg
State
Manitoba
Postal code
R3E 3H4
The country
Canada
Website
https://www.speedprocanada.com/winnipeg-imaging-north/home/